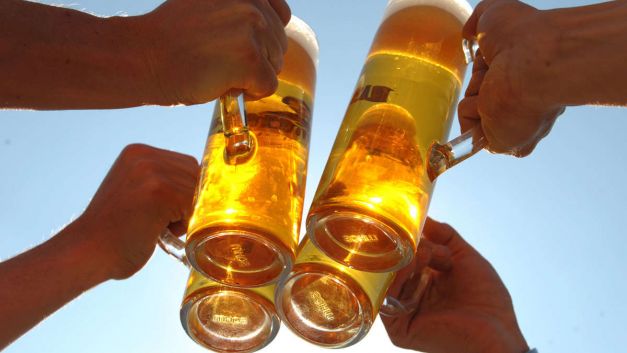 Come and see, where traditional brewery is mixed with modern technology!
At our tour of the brewery Schimpf on the 2nd of November 2018 we will be guided by a well experienced master brewer trough the areas and cellars of the brewery and feel the atmosphere of a traditional brewery.
On our way we can touch and taste all the raw materials.
The guided tour will take about two hours and will end at 5.30 p.m..
Afterwards, as a cozy completion, you may join us in the nearby Brewery-Tavern (not included in the fee!). Otherwise, you can head straight back to Tübingen on your own once the tour has finished.
Meetingpoint for departure is 2.15 p.m. at Tübingen central station in the waiting hall. Please bring your semester ticket with you. If you don't have one, please take around 7€ for the ticket with you.
If you want to join us to go to the brewery tavern, you will return to Tübingen at around 7.30 p.m.-8p.m.
The whole trip will cost 6 €. 🙂
You can register here. Please pay during one of our office hours (every Monday, 12-2pm, Clubhaus)
Last possible date of payment: 29th of October.
We're looking forward to a great experience with you!