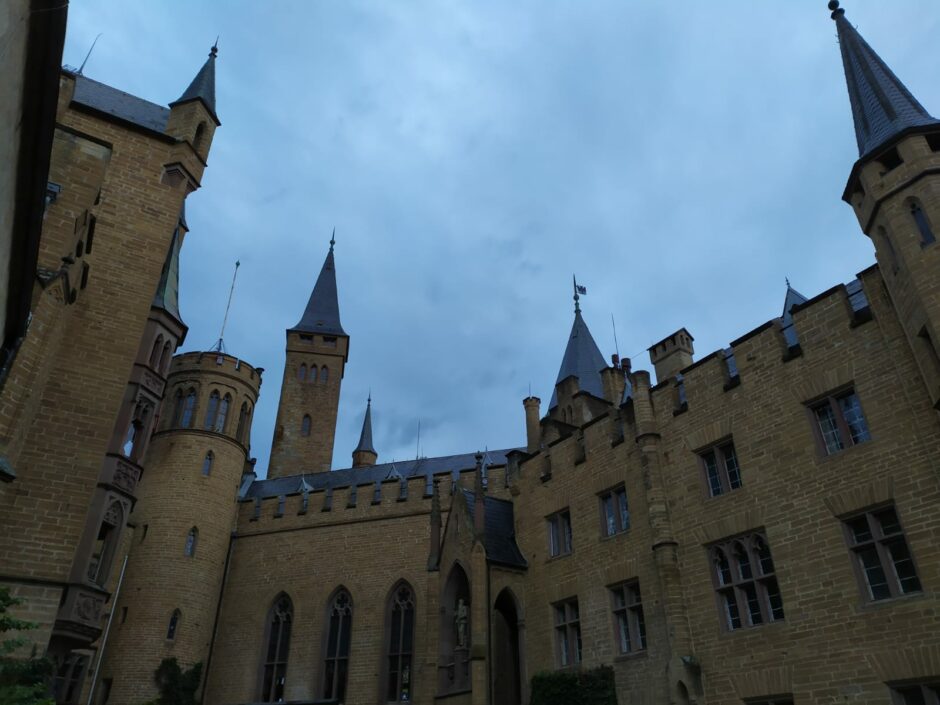 Visit with us one of the nicest castles in the region!
The famous castle of Hohenzollern is located on the Swabian Alb near Hechingen. We will go there by train and bus and then explore the castle compound with a guided tour. After enjoying the great view, we will take an extended hike (1-2h) through the nearby forest back to Hechingen train station.
We will return to Tübingen at about 7/8 p.m (depending on the duration of the hike).
When? Saturday, 07/11/2020, 10.20 pm
Where? Tübingen Main Railway Station, waiting hall
Please bring with you: Solid walking shoes, some lunch, a drink and either the "Semesterticket" or a student's ID with the naldo imprint
Costs: 8 Euro (+ 10 € for train in case you don't have your student's ID)
You can register here. With your registration you accept our conditions of participation.
Because of Corona you can just pay via cash transfer.
It is absolutely MANDATORY that you write your
surname, name
PSP-Element: 3050004001
excursion Hohenzollern
in the purpose of use.
Bank account:
Girokonto KSK Tübingen
IBAN: DE13 6415 0020 0000 0130 04
BIC: SOLADES1TUB
PSP-Element: 3050004001
Because of the increasing amount of corona infections we ask you to wear a mask all day and to keep 1,5 meters of distance to other participants or strangers. Without a mask you can't take part at our events. If you feel sick, have fever or any symptoms that may lead to the conclusion that you are infected with Covid-19, please stay at home and don't join our excursion. We are saving your data to be able to track the chains of infection if any case of Covid-19 is occurring.
(You can register here. With your registration you accept our conditions of participation.)
We are looking forward to meet you! 🙂