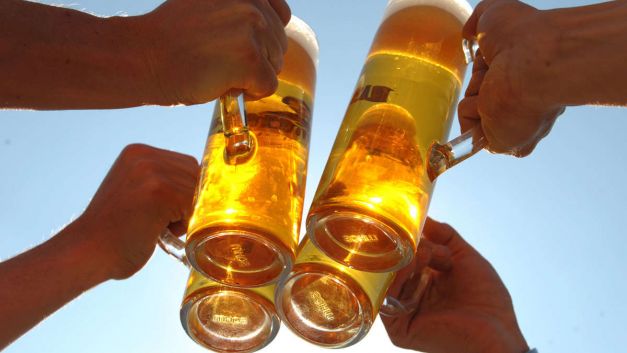 We can't wait for the 1st of May:
On the national "Day of Labour", people all over Southern Germany go hiking with handcarts full of drinks and music boxes! We want to experience this typical Southern German tradition and therefore you are heartly invited to join our hike to the famous chapel of Wurmlingen.
The hike will start at 12 noon at Holzmarkt/Stiftskirche – from there, we will hike over the Schlossberg and the beautiful poet's trail to the chapel of Wurmlingen.
On our way, we will stop at the Bismarck Tower. This tower is only opened once per year and gives you a breathtaking view over Tübingen.
The hike's duration will approximately be 2,5 h.
Even if the trail is partly in the forest, please wear suitable clothes and use sunscreen! Moreover, do not forget to bring something to eat and drink (traditionally beer – but don't forget the water) to stay hydrated!
On our way back, you can choose whether you want to hike back with the StudIT Team or if you want to take the bus from Hirschau on your own.
You can register to come with us here. Taking part is for free. 🙂