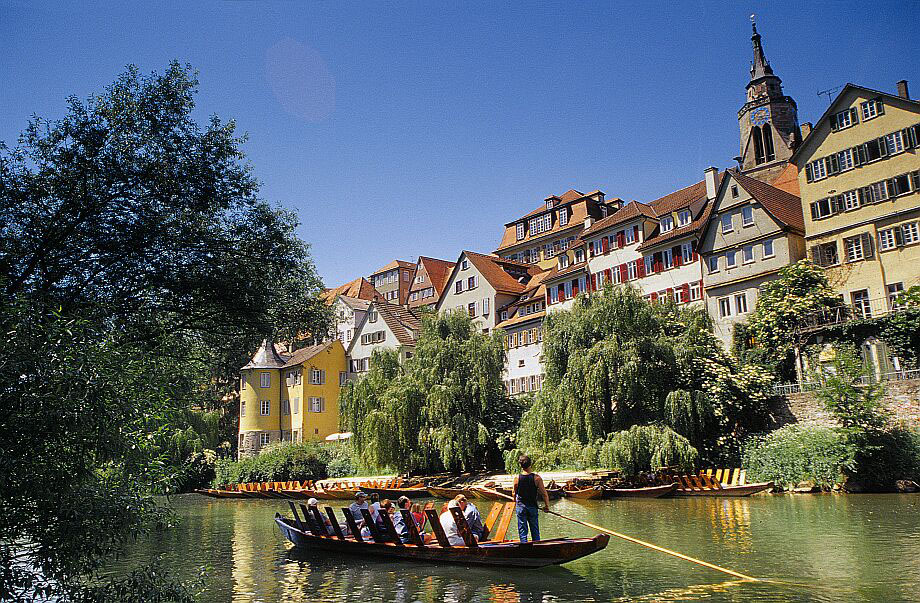 You always wanted to experience the beautiful town of Tübingen from a very different perspective? Then now has come your chance to do so. You can join us on our fascinating punt-tour on the calm river Neckar. We will go on our adventurous expedition with two elegant punts, so don't miss the opportunity to share the Venice-feeling of Tübingen with us.
This very special event will take place on 19th of May 2019.
We will meet at 4 pm at the Stiftskirche and we will walk together to the Neckar.  The trip will take about 1 hour and 30 minutes.
Participation-fee is only 2 Euro. 🙂 You can pay for the trip during our office hours, which are Monday 4 pm to 6 pm, Clubhaus Wilhelmstraße 30, 1st floor.
You can register here.
We're looking forward to seeing you there. 🙂