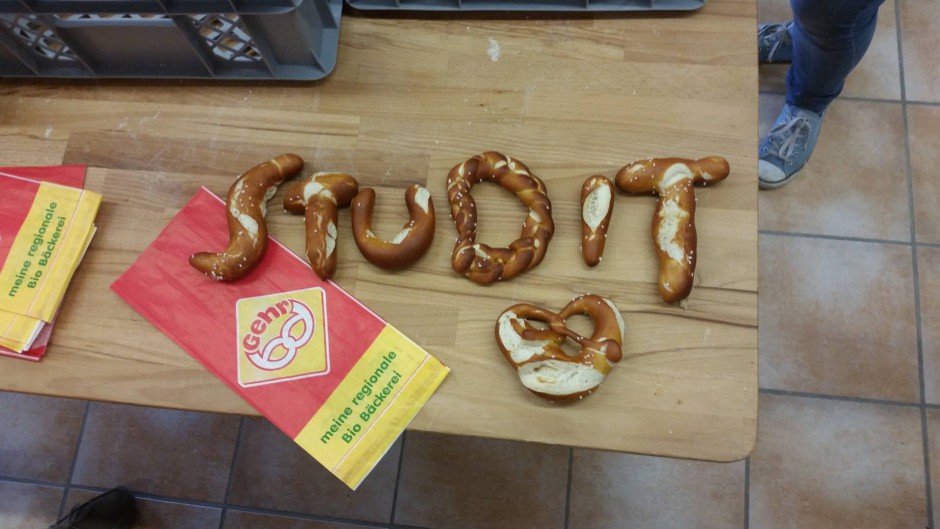 Have you ever wondered how Swabians make their famous "Brezel"? We are going to have a look behind the scenes! Come with us to the Swabian bakery Gehr and learn how to make real Swabian "Brezeln" – all organic 🙂
We are going to meet at the Westbahnhof on the 17/01/2020 at 3.45 pm. From there we will walk to the bakery. Mr. Gehr will show us the art of brezel-making. The dough is already prepared for us so we can immediately get creative!
The very best part? In the end we can eat our delicious, "fresh-out-of-the-oven" results.
When? 17/01/2020, 3.45 pm
Where? In front of the Westbahnhof
Cost? 3€
You can sign up for this event here
Your StudIT-Team
As always: When you register you have to come to the next possible payment opportunity, otherwise your registration might be canceled.