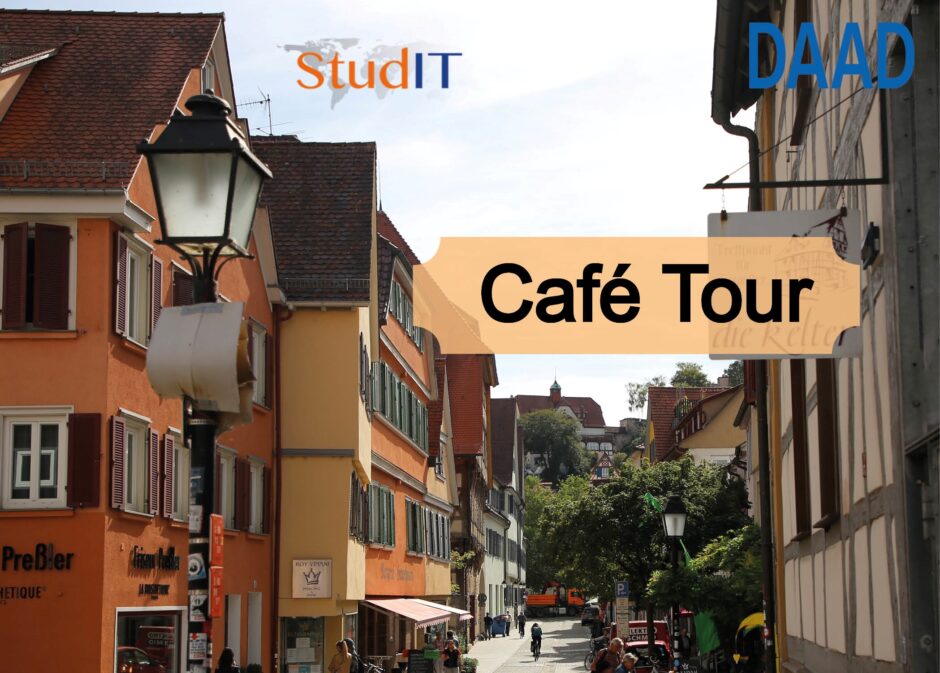 Hey everyone!
With the Sommersemester 22 starting soon, our team at StudIT has decided to host a full week of fun activities so that you can start the semester off right. Starting the week with a Pub Crawl, we thought it would be nice to end the week with something non-alcoholic by doing sort of a Pub Crawl – but with cafes instead. (also works really well as a hangover cure from last-nights Pub Crawl.) It is as simple as it sounds: We will split up in groups to show you our favourite places to get nice coffee and little snacks to meet friends and make your Uni-free time worthwhile. If you don't drink coffee than don't worry, there will always be a chance to order something else to drink. Participating in the Pub Crawl will be totally FREE, but you will need to pay for your own drinks and food in every one of the cafes. Once you've signed up with your e-mail and/or phone number we will let you know as soon as possible where we will meet up! Here's a quick summary of the information:
WHAT? Café-Showaround Tübingen.
WHEN? Friday 22/04/2022 at 12.00 PM CET.
WHERE? We will let you know via e-mail/ text message/ etc.
COST? You will only have to pay for your own drinks/snacks that day. We can't wait to see you there!!