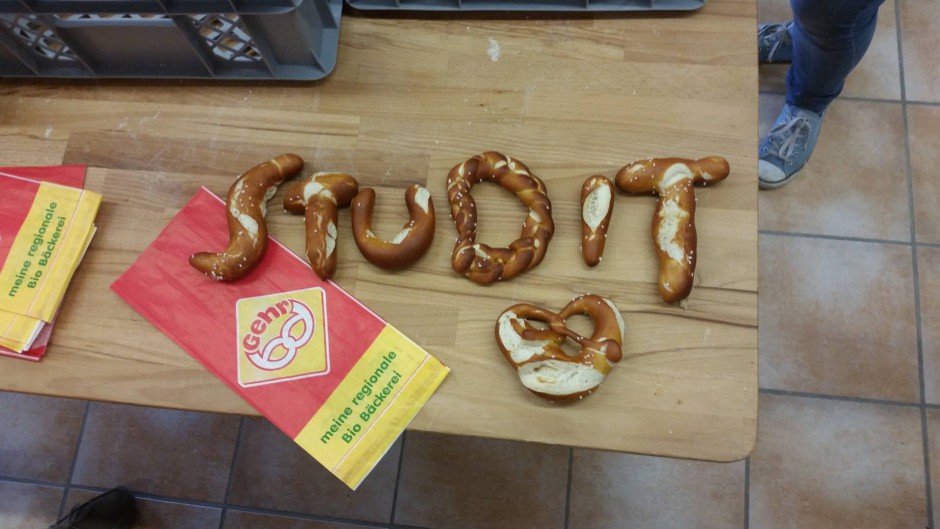 Have you ever wondered how Swabians make their famous "Brezel"? We are going to have a look behind the scenes! Come with us to the Swabian bakery Gehr and learn how to make real Swabian "Brezeln".
We are going to meet at the Westbahnhof on the 28/06/2019 at 3.45 pm. From there we will walk to the bakery. Mr. Gehr will show us the art of brezel-making. In the end we can eat our results. The master baker Mr. Gehr (the owner of the bakery) offers us this unique event for free, but would be happy about a small donation for a social program ("school counselling") in Tübingen. Therefore, we would like to support him with a donation of about 2 € per person. We will collect the donation at the meeting point before the event. The baking will end at around 5.30 p.m.
By registering for this event, you are obliged to show up!
You can sign up for this event here
Your StudIT-Team