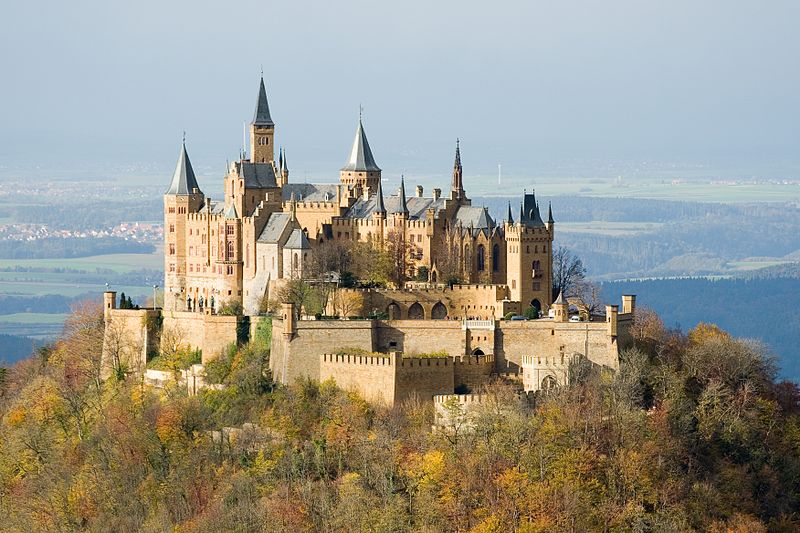 There are no more spots left for this trip!!
Visit with us one of the nicest castles in the region!
The famous castle of Hohenzollern is located on the Swabian Alb near Hechingen. We will go there by train and bus and then explore the castle compound with a guided tour. After enjoying the great view, we will take an extended hike (1-2h) through the nearby forest back to Hechingen train station.
We will return to Tübingen at about 8.30 p.m (depending on the duration of the hike).
When? Sunday, 19/10/2019, 3.10 pm
Where? Tübingen Main Railway Station, waiting hall
Please bring with you: Solid walking shoes, some lunch, a drink and either the "Semesterticket" or a student's ID with the naldo imprint
Costs: 8 Euro (+ 10 € for train in case you don't have your student's ID)
You can register here. With your registration you accept our conditions of participation.
It is absolutely necessary that you pay (or a friend of yours) on the next consultation hour after your registration! If you do not you can lose your spot. You can only pay cash.
Consultation hours:
07.10. 12-2 pm
08.10. 12-2 pm
09.10. 12-3 pm
11.10. 12-2 pm
Every consultation hour will be held in our office, Wilhelmstraße 9, 1st floor (up the stairs, then take a left)
We're looking forward to seeing you there 🙂
P.S.: We apologize for the later opening of the registration, there were technical difficulties.